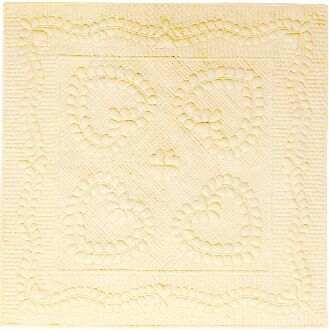 Price: $ 99.00
Shipping and handling:
$ 10.00
---
Picture to the right has been adjusted to show the design better so picture is NOT the correct color, which is "parchment".

---
Size: 29½" x 29½"
Colors: Parchment
Fabric: Cotton
Batt: Quilter's Dream Polyester
Loft: Low
Quilting: By hand
Yards of quilting: 107 yards of thread
Stitches per inch: 7
Age: New -- Completed Dec. 30, 2001

---
Comments: This is a "wholecloth" quilt which means the front is one piece of fabric that has been quilted by hand with a hearts and feathers design. Hanging sleeve on the back. Signed and dated on the back. Quilt is from a smoke free, pet free home.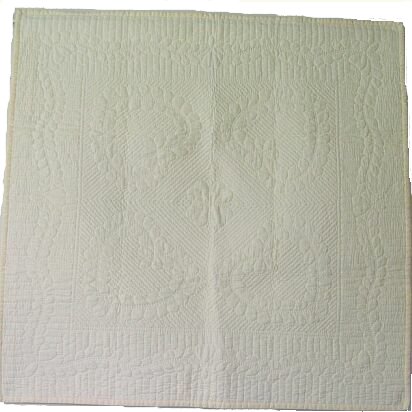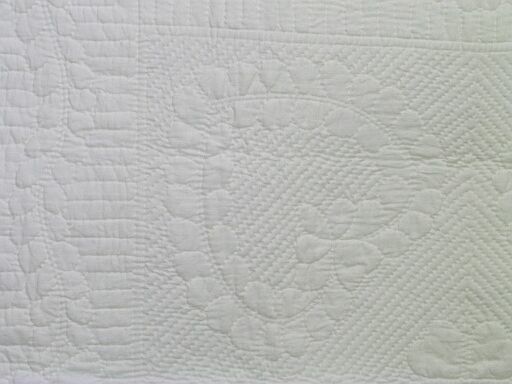 ---