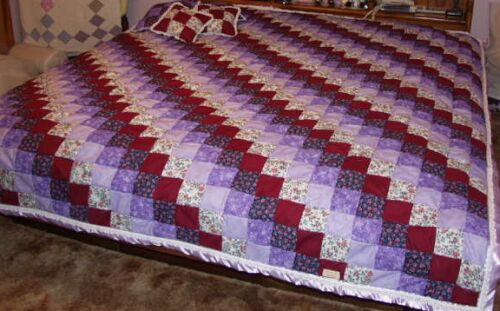 Price: $ 269.00
Shipping and handling:
$ 22.50
---
Size: 89 " x 97"
Colors: Light to dark lavender/purple, maroon, white with dark pink/purple flowers
Fabric: cotton/cotton polyester blend
Loft: Low
Quilting: Tied
Piecing: By hand and machine
Age: New
Comments: From the quilter: "I've been making quilts for nearly 25 years. They are each special to me, a little part of me goes into each quilt. I think they are practical and usable..as well as luxurious! You won't be afraid to use these. Buy them for your family. Wedding gift. That special anniversary gift! And enjoy for many years!"
Quilt is "tied" at the intersections of the squares with floss. Includes 4 small pillows. From a non-smoker's home.
Quilter ships by USPS or UPS.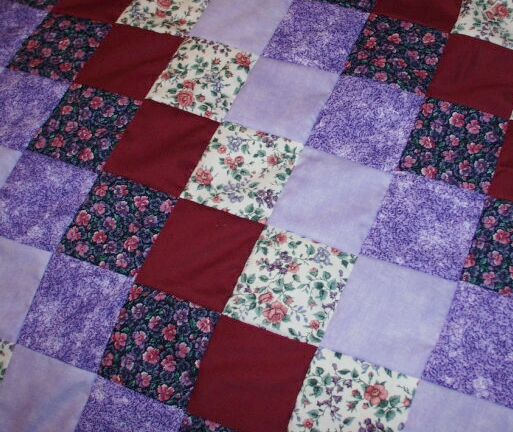 ---