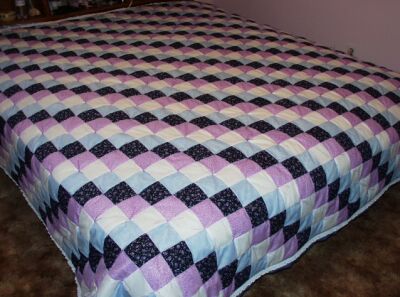 Price: $ 299.00
Shipping and handling:
$ 24.50
---
Size: 100" x 108"
Colors: Light blue, dimpled white, dark blue with tiny purple roses, and a mottled purple
Fabric: 100% cotton
Loft: Low
Quilting: Tied
Piecing: Hand and machine pieced
Age: New
Comments: From the quilter:"I believe this is a beautiful king size quilt. Very pretty coloring for those who love blues and purples. Great for your master bedroom! Great wedding gift! Has a set of 4 small bed pillows to match. You'll love this addition to your home!"
From a no-smoker's home. Quilter will ship by USPS or UPS.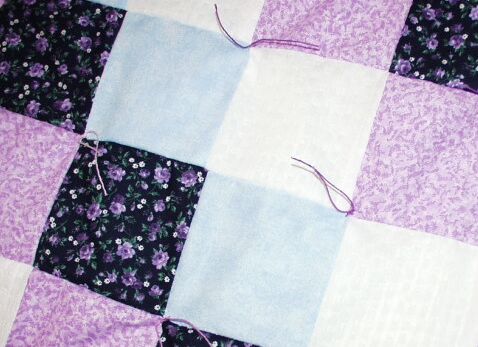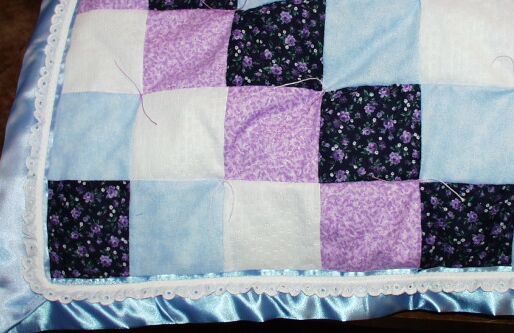 ---